---
Do your missing teeth affect how you speak, eat, and interact with others daily? There are many functional and aesthetic issues when you have missing teeth. Dental implants are the modern solution for replacing missing teeth. Schaumburg area restorative dentist Dr. Dhara Patel offers affordable dental implants at Best Dental Spa in Hoffman Estates.
Dental implants are a secure and durable treatment option for many with missing teeth. Dental implants are permanent and versatile in the problems they can fix. For example, they can be used as anchors for dental bridges and dentures. Dr. Patel also offers the all-on-four implant procedure. All-on-four can easily secure a whole row of replacement teeth. Replacing missing teeth with dental implants can help prevent dental health issues that missing teeth create.
Benefits of Dental Implants
Dental implants can:
Improve speech
Provide no risk of slippage
Prevent facial sagging
Reduce the risk of gum disease
Provide durability
Prevent bone loss and gum recession
Improve chewing ability
Replacing missing teeth can also prevent dental problems down the road, such as:
Tooth decay
Overcrowding
Shifting teeth
Misaligned bite
Receding gums
Jawbone deterioration
Further tooth loss
If you have one or more missing teeth and want to receive dental implants, our team will work with you to find a solution that suits your needs.
Treatment With Dental Implants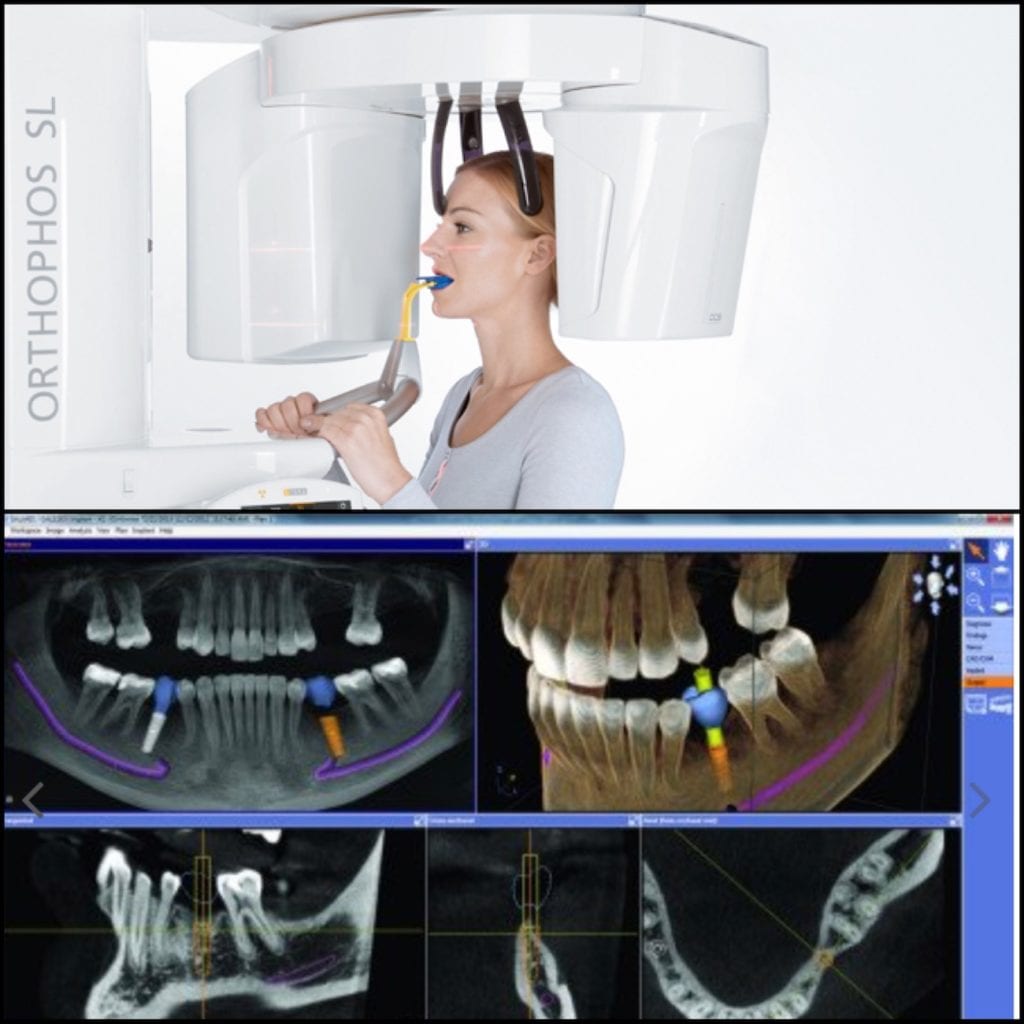 Dr. Patel will assess your oral health and review your budget and goals with you before choosing the appropriate treatment. She will use CBCT (Cone Beam Computed Tomography), a type of x-ray used for the placement of dental implants. CBCT gives dentists a more clear picture of the mouth.
The dental implant procedure begins when titanium posts are inserted into the jawbone. After the post fuses to the bone tissue during a healing period of 3 to 6 months, a permanent abutment and dental crown are added. Following treatment, you can brush and floss your teeth normally and enjoy your fuller smile.
Real Patients, Real Results
---
Learn More About Implants
---
Dental Implant FAQS
Want to know more about dental implants? Learn the answers to frequently asked questions about dental implants below:
How long do dental implants last?
Dental implants can last patients for up to 20 years with the right dental care. scheduling regular dental cleanings in our office and brushing and flossing regularly can help you maintain a healthy smile.
Do dental implants hurt?
A local anesthetic is used to numb the area that is being treated during the dental implant procedure. Dental implants also require a healing period of 3 to 6 months, during which they fuse with bone tissue in the jaw. You may feel pain after the treatment, and you should call our office if your pain exceeds several days.
How soon can you receive dental implants after a tooth extraction?
Sometimes dental implants can be placed in the same office visit as a tooth extraction. Typically, it will take three to six months of healing before a dental implant can be placed. However, patients should not wait too long to replace a tooth or teeth because multiple aesthetic and oral health problems can arise.
Replace Your Missing Teeth with Dental Implants
Contact Best Dental Spa to discuss your dental health concerns and explore dental implant treatment options. We welcome new patients from Hoffman Estates, Schaumburg, South Barrington, and surrounding neighborhoods near you. Call our office at 847.660.6603 or request an appointment online for personalized dental care today.
---