---
As the popularity of dental implants increases, it is important for people to understand the time commitment and process. While the treatment time is quite long compared to other teeth replacement options, they offer many more benefits. You should plan on the entire process taking at least three months or longer if you are not in good oral health. Dr. Dhara Patel with Best Dental Spa can complete the entire process from the comfort of her Hoffman Estates, IL dentist office.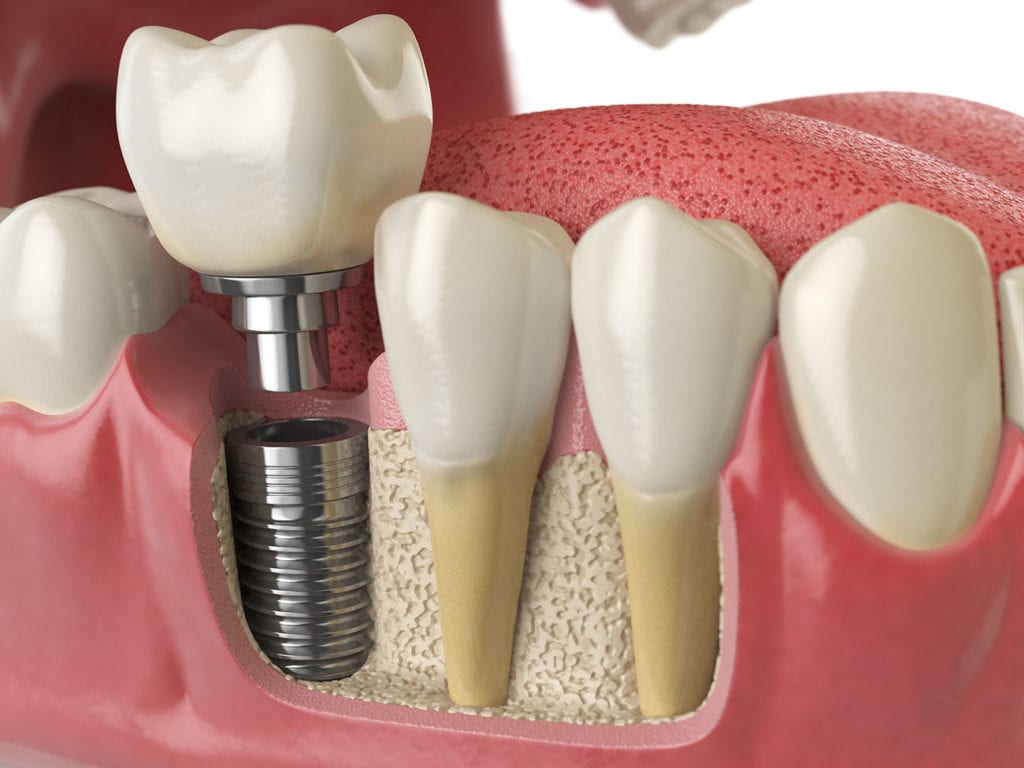 The Dental Implant Process
Consultation and Evaluation
During your consultation, Dr. Patel will examine your entire mouth and review your medical history to determine if you qualify for teeth implants. A good dental implant candidate will be free of any oral diseases and have enough bone density to support the implants. We create a treatment plan based on your oral health, budget, and goals.
Pre-Treatments
Before the implants can be placed, you may require treatments to ensure successful implantation. If you lack enough bone, you may need to undergo a bone graft to build back up your jaw bone. If you suffer from gum disease, you must receive the appropriate treatment to get the disease under control. Damage teeth may need to be extracted as well. Dr. Patel will inform you if you require any pre-treatments during your evaluation.
Implantation
The dental implants will require surgical placement, which Dr. Patel will perform at her Hoffman Estates, IL dentist office. Best Dental Spa has a CBCT (Cone Beam Computed Tomography), which is a special type of x-ray that will give Dr. Patel a clearer picture of your mouth and allow her to place the implants. She will insert up to eight dental implants per arch into the jaw bone. It typically takes an hour to place a single implant and several hours for multiple implants.
Bone Growth and Healing
During this part of the process after surgical implantation, the implant posts will be left alone to heal and integrate with the surrounding bone during osseointegration. It will take anywhere from three to six months for this to happen. Depending on how many teeth you are missing and their location, we may fit you for a temporary dental restoration.
Placing the Abutment
Once the implants are fully integrated with the jaw bone, we attach a small piece called an abutment to the implants. Dr. Patel will uncover the implant during a minor procedure to connect the abutment. We leave your gums to heal for a few additional weeks.
Final Restoration
We take impressions of your teeth to fabricate your final dental restoration. They are custom-made in a dental laboratory and will blend in seamlessly with the rest of your smile. Dr. Patel will attach your new teeth at your last appointment at our Hoffman Estates, IL dentist office. Depending on how many teeth you are missing, this will be a dental crown, dental bridge, or denture.
If you are ready to improve your oral health and quality of life with dental implants, contact Best Dental Spa in Hoffman Estates, IL to schedule your consultation.
---
To learn more about our dental implant services, see: